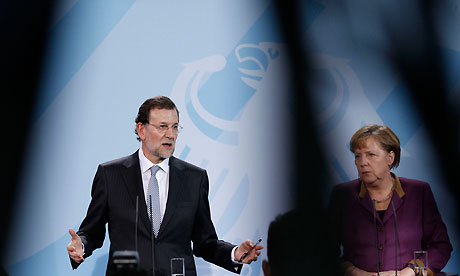 Spanish unemployment broke through 5 million on Friday as the new government of Mariano Rajoy began to quietly beg the
European Union
to ease up on deficit targets that are sending the country hurtling back into recession.
Spain
, which already boasted
Europe
's worst unemployment rate, saw 350,000 people lose their jobs in the last quarter of 2011.
That rate now stands at 22.8% of the population and is set to worsen as Rajoy's conservative People's party government pursues a €40bn (£33bn) budget adjustment, most of it in spending cuts, to meet the EU's deficit target of 4.4% this year...
more