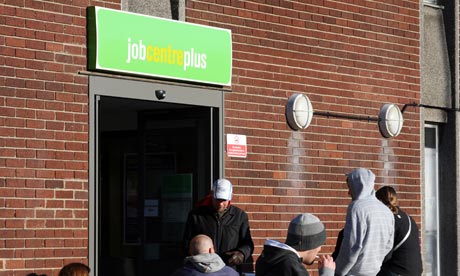 An extra 750,000 people will join the ranks of the long-term unemployed over the next four years due to deteriorating economic circumstances, according to new government forecasts.
The figures, lodged in the House of Commons library last week by the Department for Work and Pensions (DWP), show an increase of 32% from 2.4 million to 3.3 million in the number of people expected to be entered into the Work Programme – the government's flagship project for finding work for those who are typically out of work for longer than 9-12 months.
More than 100,000 prison leavers will now also be entered into the Work Programme for the first time but when this group excluded from the new total, the upward revision compared with 2010 DWP figures is 743,000...
more